A+ Driving School is proud to offer a parent informational meeting.  This is open to ANYONE at any stage of the licensing process. It is an enjoyable 90 minute meeting that will cover the following information and make your student the safest driver possible.
* GDL Process and Licensing
* Accident Avoidance
* A+ Driving School's classroom policies and BTW scheduling
* Parental Guidelines
* Insurance Rates and Discounts
We offer the class at our White Bear Lake, Maple Grove, and Prior Lake locations.  It is a 90 minute informational meeting and we highly recommend it to all the parents of our students.
**Attending this class will meet the requirement to REDUCE the number of hours that students need to drive with a parent from 50, to 40 hours.
Click Here for SCHEDULE
Every driver under the age of 18 who completes behind the wheel instruction and is testing for a provisional driver's license must submit a driving log.

The driving log must show that the teen driver has completed at least:
50 hours (3000 minutes) of supervised driving, including 15 (900 minutes) of which are nighttime hours.

DOWNLOAD THE FREE APP!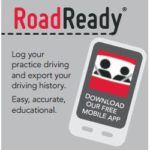 CLICK HERE

for additional State of Minnesota Approved Parent Information
A+ is top grade in my book! My son did all his classes and behind the wheel lessons with them. He had an excellent learning experience, and the prices are less than what I expected after calling around. The entire staff and instructors were always outstanding in making sure we had a great experience! I've been telling all my friends to bring their kids to A+!!!
-Jenny, A+ Parent