A+ Driving School is the fastest growing driving school in Minnesota! The reason: We are not your typical boring drivers ed. Our licensed and experienced staff teach over 4000 students every year. Many of our instructors are licensed teachers, parole officers, and ex-police officers. We have a heart for teenagers and want to have a positive role in their driving experience. We take drivers ed seriously, but we still like to have fun!  A+ is more than just basic drivers training.
We break it down into 4 Phases.
Phase 1

CLASSROOM INSTRUCTION: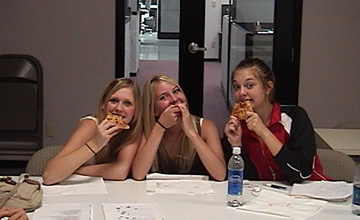 At A+ Driving School, we cover all aspects of driving in our comprehensive, Minnesota Department of Public Safety licensed, 30 hour program. Our curriculum has been fine-tuned from over 22 years of teaching teens and adults how to drive.  It incorporates information from numerous sources, including:  AAA Foundation for Traffic Safety, The Institute for Highway Safety, the DRIVE RIGHT textbook, Driving with Care workbook, A+ Driving School developed materials, and the Minnesota Driver Manual.  We constantly update the curriculum with modern materials and pride ourselves and keeping everything relevant for today's teenage driver.   We believe in a true, structured curriculum, not independent study like some schools. Our lively class discussions, activities, and daily assessments will prepare our students with the knowledge to become excellent drivers. We want our students to have a healthy appreciation of driving by teaching defensive driving techniques. We don't rely on using "gory" movies to scare students into being good drivers.
---
Phase 2
BEHIND-THE-WHEEL INSTRUCTION: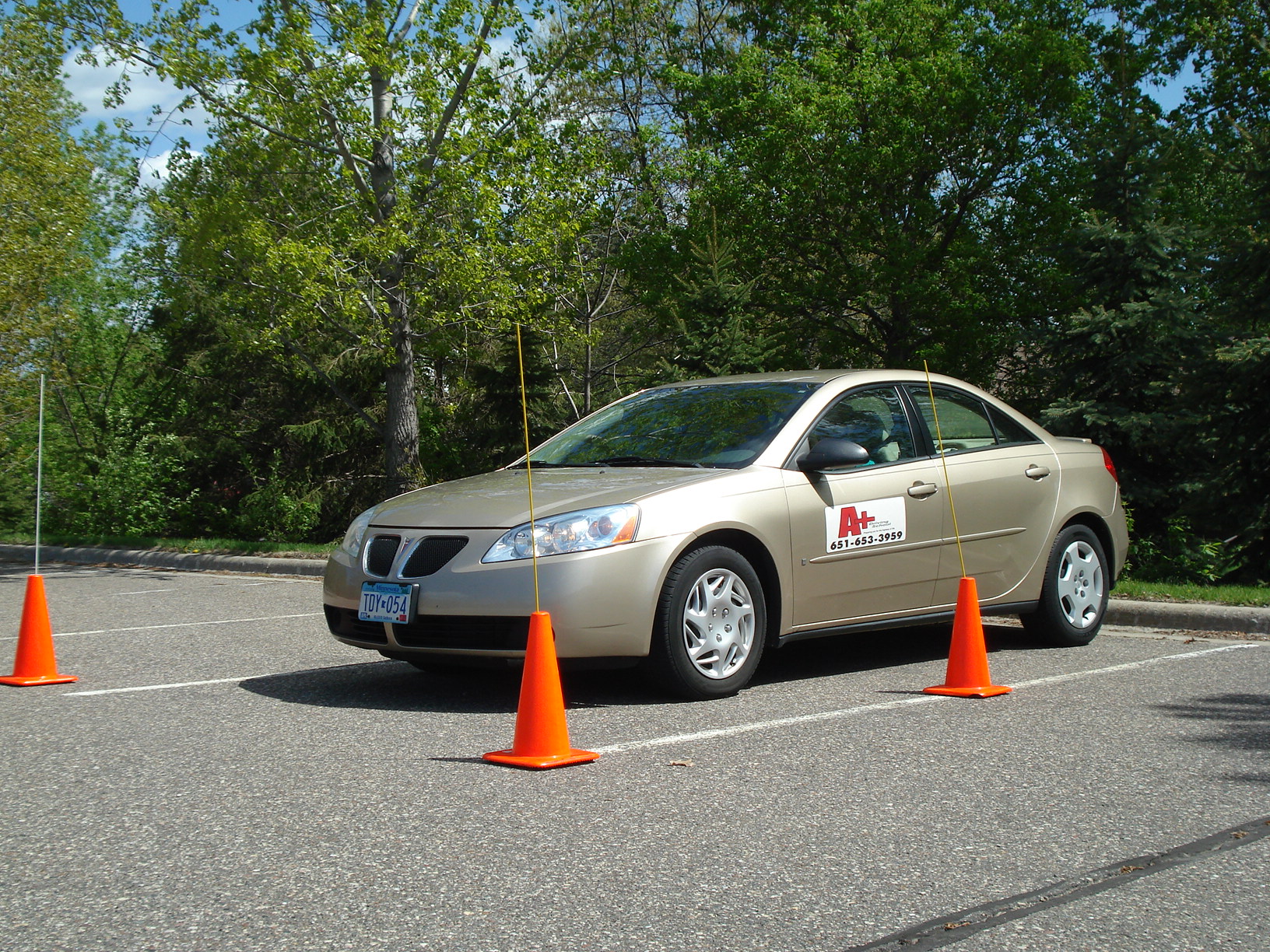 We have 3, two-hour lessons that cover all aspects of driving. From regular side streets, to freeways, to parking, and everything in between. Our private, "one on one" lessons are tailored to each student's abilities and needs. Some schools shy away from doing the behind the wheel lessons and actually encourage you to go elsewhere. Others make you wait for months to get in for a lesson.
With A+ you just schedule a lesson online when it is convenient for you.  We will even pick you up at home or school and drop you off for free within our service area.
As an added feature, we can take our students to the testing facility and they can use our car to take the license test!
At A+ Driving School, we believe the behind the wheel lessons are the most important part in developing a safe and courteous driver! We have a professional curriculum for each lesson and we will provide a written evaluation letter at the end of the lesson.  All of our vehicles are late model, A+ owned, well-maintained, equipped with dual brakes/dual rearview mirrors, and meet all safety requirements.  We are licensed, bonded, and insured to exceed the State of Minnesota's requirements.
---
Phase 3

A+ "CRASH COURSE"

: (Open to General Public!)

All crashes are avoidable.  When there is an accident, someone did something wrong.
The A+ Crash Course is focused on preparing drivers to avoid accidents.  This is a must-have lesson for anyone who drives in Minnesota!
Skills covered include:

Vehicle dynamics
Driver behavior
Braking
Skid control and recoveries
Accident avoidance
Texting and phone use
Distractions
Cornering techniques
And more!

This one-of-a-kind course puts novice or experienced drivers through a number of driving situations that will better equip them to handle dangerous situations out on the road. This course is open to anyone, including adults!

Call any office for details!!!
---
Phase 4
Refresher Lessons:
Do you need more time behind the wheel than just 6 hours? Refresher lessons are open to anyone, even if you took your behind the wheel elsewhere. We can pick you up and tailor the lesson to fit whatever you feel you need help with. We can even take you to the driving test. We offer behind the wheel lessons every day of the week and we can get you in for a lesson quickly.
---
Why choose A+ Driving School? Here are a few more reasons:
30 hours of structured classroom instruction
6 hours "private" one-on-one behind the wheel lessons
No additional or hidden fees
No charge for textbooks
No additional gas charge for behind the wheel lessons
Free pick-up and drop-off for behind the wheel lessons within our service area
State approved curriculum combined with "real life"training
Immediate openings for behind the wheel—You call us when you're ready!
Structured curriculum—not independent study like other schools
Fun learning environment
Pizza Parties
Flexible class times and class schedules
Free giveaways
Relevant instructors
Nice, well-maintained cars for behind the wheel
Professional organization that will answer your phone call